Garnet C. Esters
Board Member
Garnet C. Esters is a Program Manager at The Children's Trust who is driven by a commitment to make a difference. As a young girl her mother used to call her the "Good Samaritan" because she was always trying to do good deeds and help people. As an adult, this desire and passion to do well for other has not diminished.
Much of Garnet's professional work experience is in the public and non-profit sectors managing multimillion-dollar portfolios from local, state, and federal funding sources. Throughout her career as a public servant Garnet has developed and implemented programming to assist those who need it the most. From establishing programs to those transitioning from public assistance to developing meaningful workforce development opportunities.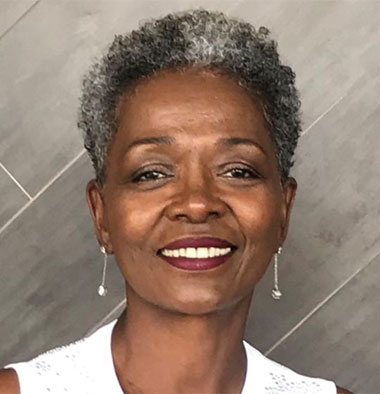 Garnet's educational background — a master's degree in management coupled with a graduate certificate in public management – has helped to fuel her passion for making a difference. She is self-motivated, can multi-task and has achieved proficiency in a wide variety of areas that has enable her to continue to be a champion for those who need a helping hand.
My most rewarding accomplish has been the opportunity to teach international exchange students at Miami Dade College how to establish non-governmental organizations and write applications and grants to receive funding to improve the lives of citizens in their respective countries. This has been my proudest accomplishment because through this opportunity there was the potential to improve the lives of people internationally. Far beyond a scope that was ever envisioned.