Vanessa Kania
Scholarship Program Chair
Vanessa Kania comes to Miami from the northeastern United States, where she has been a passionate advocate for LGBTQ+ issues for most of her life. Vanessa is incredibly passionate about social justice and diversity education and has presented on a variety of topics, particularly in regards to sexual violence within the LGBTQ+ community. Vanessa currently works at the University of Miami, as the Assistant Director of the LGBTQ Student Center. Previously, she worked at The Juilliard School, where she supervised student organizations and campus programming, and Crime Victims Treatment Center, where she served as an advocate for survivors of sexual assault and intimate partner violence. Vanessa has also worked in housing and residential life at both The Juilliard School and the University of Connecticut.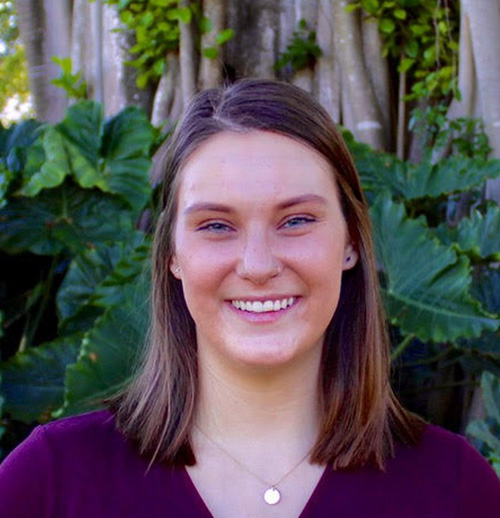 Vanessa joined Aqua when she moved to Miami in 2019, and became involved as a mentor with the scholarship program. She is now very excited to serve as the Scholarship Committee Chair and continue to improve the wonderful scholarship program.
Vanessa holds an M.A. in Higher Education and Student Affairs from New York University, and a B.A. in Gender, Race, and Inequality, with a minor in Women's, Gender, and Sexuality Studies from the University of Connecticut.