We serve and support the lesbian, bisexual, transgender, and queer Women's community in South Florida through grants, scholarships, and initiatives.
Your donation can be life-changing to members of our LGBTQ community.
Aqua Foundation has many ways for LGBTQ+ to help change the future.
SCHOLARSHIPS
Aqua changes lives! We provide opportunities through our scholarship & grants program, that shape future, dynamic LGBTQ leaders. The Aqua family is proud to include our transgender and non-binary community.
 

We provide opportunities through our scholarship program to shape future, dynamic, LGBTQ leaders. Our primary focus areas as an organization are: 1) Health and Wellbeing, 2) Education & Leadership, and 3) Community Building. We also are proud to include our transgender, non-binary, and intersex community. Be a supporter and join us in affecting real change. We have always been BY, TO, & FOR LGBTQ+ WOMEN.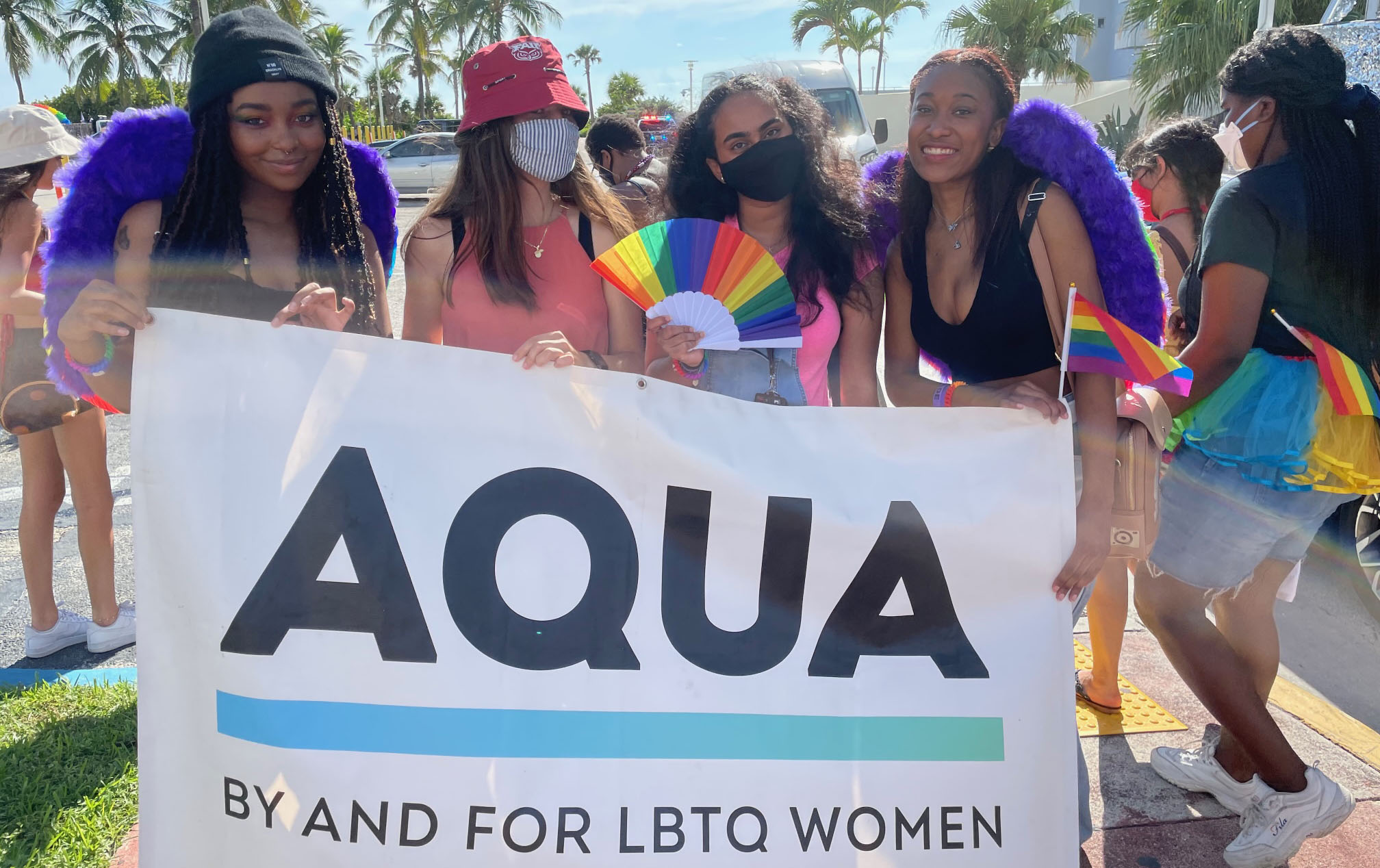 "Being an Aqua Scholar means much more than receiving a scholarship, though the funding is necessary and life-changing for students. Being an Aqua Scholar means gaining intimate access to phenomenal and impactful servant leaders from whom we can learn much about creating change and fostering community."
Brittney R. Davis, Ph.D. Candidate, Community Well-Being Program | University of Miami

"Being an AQUA scholar provided me family and networking I never knew I needed. It was an opportunity to grow not only more connected but also more confident in my own place in the world."
Dr. Afton Seeley, UM Graduate, Aqua Scholar 2019-2020
Stay in the know regarding all things AQUA.
Sign up for our email and mailing lists and join our community!