Aqua was the brainchild of Alicia Apfel based on her belief that South Florida needed an organization for and by LGBTQ women. Alison Burgos, the founder of Aqua Girl [a women's festival fundraiser], had already been donating the proceeds from Aqua Girl to a women's committee, led by Alicia Apfel, at the Human Rights Foundation. Alicia gathered local lesbian leaders to create the Women's Fund in 2004. She recruited Alison, Cindy Brown, Vivian La Madrid, Elizabeth Schwartz, Robin Schwartz and Martha Sternberg as the initial board.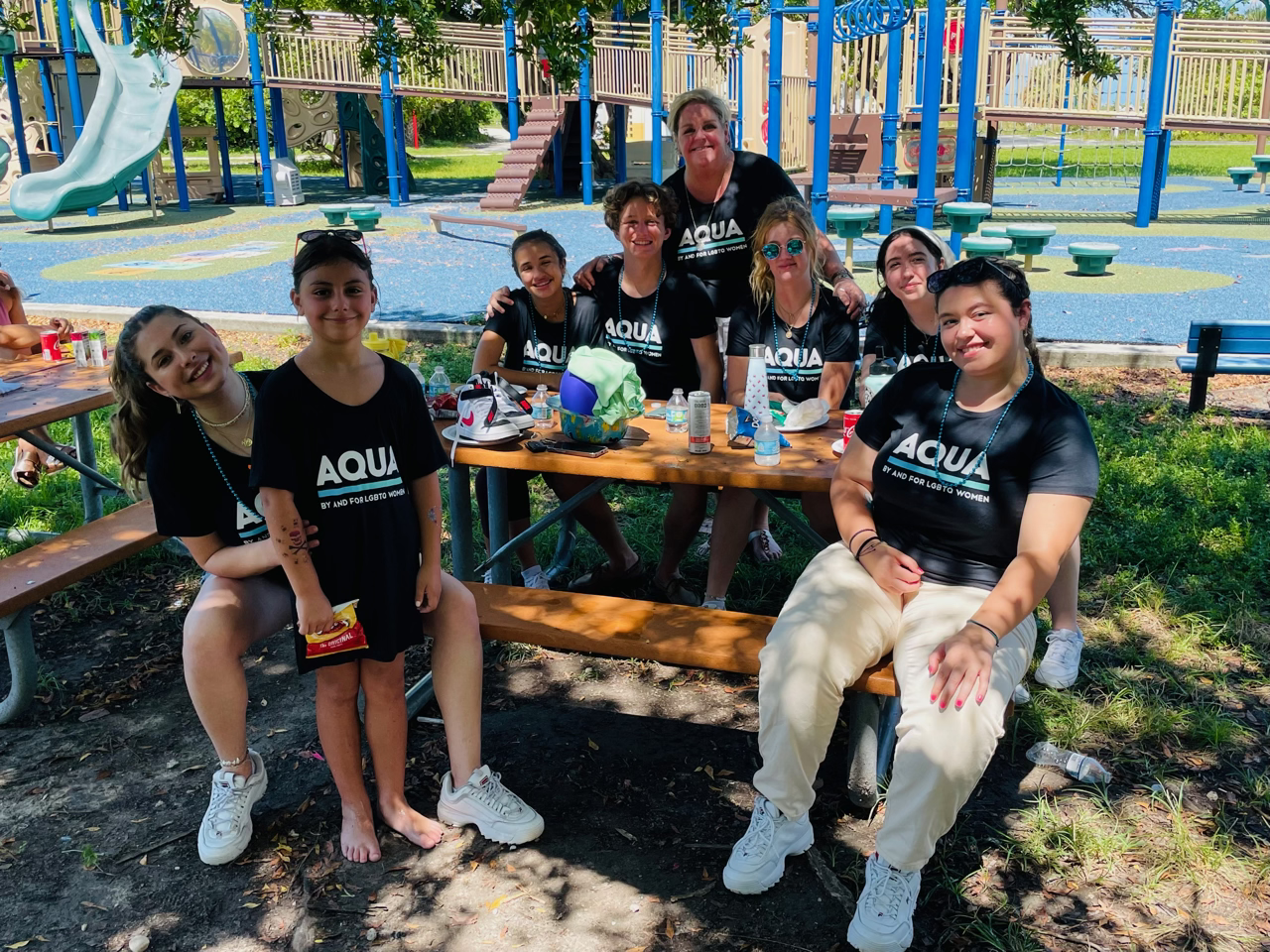 In 2007, the organization changed its name to Aqua Foundation for Women. Initially Aqua took a portion of the proceeds from Aqua Girl and started a grants program to support projects that benefit causes that matter to LGBTQ women. We have funded hundreds of thousands of dollars to projects supporting issues such as LGBTQ youth who are homeless or at risk, women's health, research, the film festival, and general funds many of South Florida's local LGBTQ organizations.
In 2007, the scholarship/mentor program was created to expand and develop South Florida's LBGT leaders. This program was designed to assist LGBTQ women with higher education AND TO guide and encourage them to become leaders within our community.
Both programs have provided close to a million dollars to the South Florida community.
Over the years Aqua has expanded our programming to supporting a variety of issues that are important to LGBTQ women in South Florida. The LGBTQ Family BBQ is designed to bring LGBTQ families together, TransCon is a conference for and by the trans community, the Emerging LGBTQ Leaders Conference offers speakers on vital skills needed for our future female leaders, social events to bring women and our allies together, as well as voter education, a book club and an immigration panel.
Due to the pandemic our board of directors thought long and hard about staying visible to provide more help to our LGBTQ community. Therefore, a new initiative, AQUA CARES was created. Aqua Cares truly represents who we are as an organization. Aqua Cares offers a series of virtual programs every month that include Wellness, Artistic Expression and Businesses where everyone is welcome to come together to learn, be entertained or talk about their businesses. These programs were created to stay connected with our community during COVID-19. We want to make sure that our community knows that we are here for them despite the unprecedented times that we are experiencing. Under Aqua Cares we also created an Emergency Assistance Program that provides financial help for immediate needs such as, medical co-payments, partial rent, utilities, and groceries.
Stay in the know regarding all things AQUA.
Sign up for our email and mailing lists and join our community!