Karen Costello-Wilder
Board Chair
Karen lived much of her life in Michigan, where she studied Communications at Michigan State University. Karen was employed, for over 20 years, at C & M Sand and Gravel, Inc., in New Hudson, MI. The Costello family business has proudly served the SE Michigan community as a leading supplier of construction aggregate for nearly 43 years. The company is now co-owned with her sister. Karen also worked extensively in the restaurant and fine dining industries.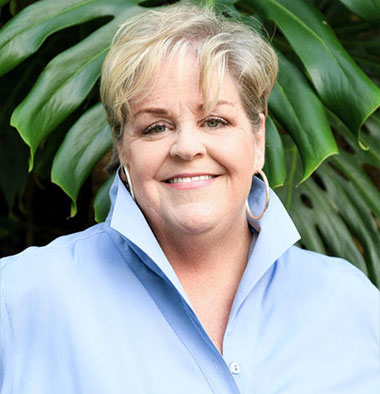 Karen is committed to genuine kindness towards every person she meets. This skill and commitment, to human connection, was honed at an early age as she was keenly aware of the way her parents treated family, friends, neighbors and employees. Kindness and connection have been the guiding forces in both her professional and personal life. Karen and her wife and partner of 22 years, Rosemary Wilder, have been supporters of the AFW since its inception. Karen's passion for volunteering started over 30 years ago, and she was afforded the unique opportunity as a new resident of Miami to become an Aqua board member. She jumped at the chance to become involved with a community that she was very familiar with, and to be in a position to affect real change. Helping others and bringing hope to those in need is at the core of Karen's personal mission. Karen is honored and humbled to be the Chair of Aqua after serving on the board for 3 years.
Karen moved to Miami in 2013, and makes her home, with Rosemary, in Palmetto Bay.